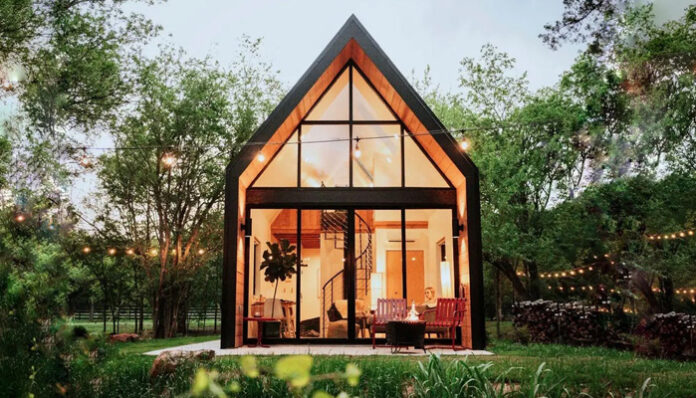 Image Credit: John Kreye via Business Insider
I love waking up to 50 degree weather.
It was a bit chilly this morning but it felt amazing outside… because the sun was out too!
It was a nice bit of chill that bites the skin paired with the warmth of the sun making you feel like you're wrapped up in a cozy blanket.
The only problem is this kind of weather is VERY short-lived here in South Texas.
Anyway, after my morning coffee I was reading through some emails and one headline in particular caught my attention.
Isaac French.
A 25-year old who grew up working in his dad's construction business and found that he loved design.
He always had an 'entrepreneurial spirit' so of course he ran his own business as well. A virtual accounting business out of Waco, TX. Very practical.
But like any entrepreneur he had other ideas.
"I'd had these ideas sort of brewing to create this modern Scandinavian housing concept in Texas," French told Business Insider.
So he took action.
He used $138,000 of his own savings to purchase a 5-acre empty plot.
Using the knowledge & expertise he gained while working with his father, along with the help of his father to take out a loan for construction costs…
They turned that plot of land into a luxury 'tiny hotel' with 7 beautifully designed cabins and a man-made lake.
Isaac wanted his guests to feel like they were in an oasis, so that's exactly what they built, and now Live Oak Lake has generated $500k in bookings this year.
It took them about 9 months to finish construction with Isaac acting as the general contractor for the project. The tiny hotel ended up costing $2.5M to construct (mainly because of labor shortages and soaring lumber prices), as well as adding some extras like hot tubs and a pool.
I found his story inspiring for how he used the knowledge & expertise he gained working with his father and his love for design to develop his idea in the 'real world' – and didn't let any challenges (like rising costs) get in his way. You can read the full story here.
Meanwhile, not unlike Isaac, there are many people doing something similar every day in the 'online world'.
They are leveraging their existing knowledge & expertise and turning it into money producing assets.
However, the main difference in the 'online world' is…
You don't have to spend $138k to buy a plot of land.
You can buy a domain for about $12/year.
You can get hosting for relatively cheap.
And you can START developing an "Online Content Property" that can later turn into a $400-$500k+/year revenue generating asset.
Of course, like any business, it doesn't come without its challenges, and things do NOT happen overnight.
But what is assured, is that if you are currently UNDERutilizing your existing knowledge & expertise, and aren't taking steps to leverage it, then nothing will happen.
You don't need anything fancy to start.
You just need…
1 Offer
1 Sales Page
1 Traffic source
You can develop things further once you've got that working.
I put together a quick diagram that gives you a 'birds-eye view' of what it takes to develop an online content property to $400-$500k/year.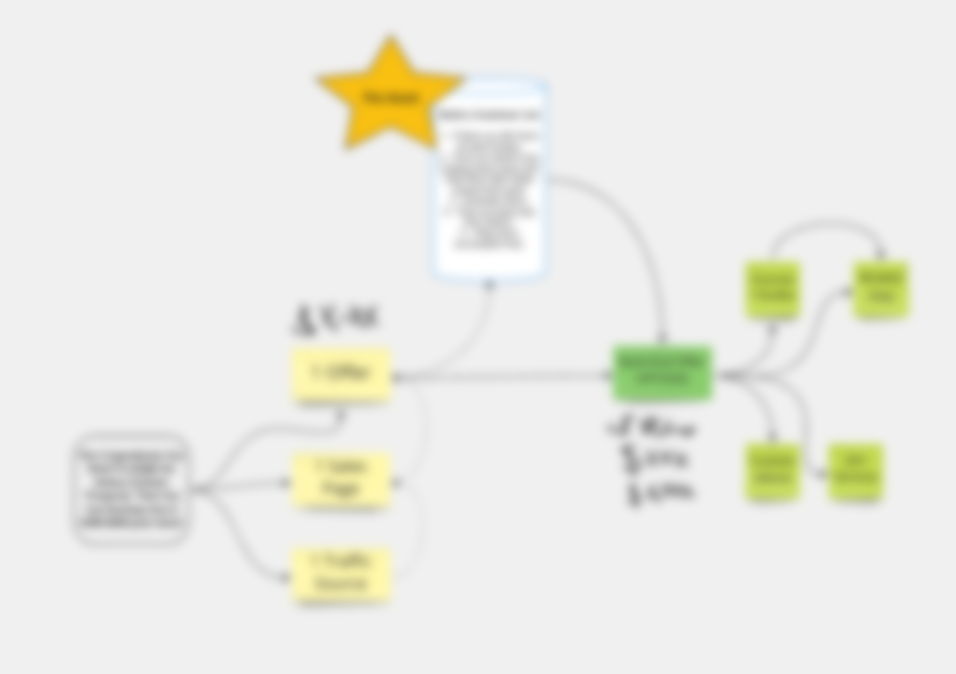 If you feel like you are underutilizing your knowledge & expertise and want a link to that diagram, just subscribe to my weekly email newsletter and reply to any of the emails to let me know.
There's nothing for sale, it's just a neat diagram I put together using my favorite whiteboard software called Miro.
See you on the next one…
Eddys Velasquez
DigitalMarketingRx
.
.
.